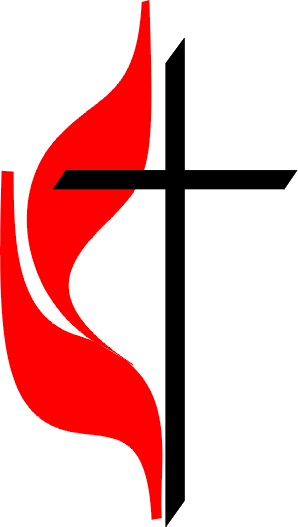 Church on the Cape - United Methodist
A community church in Cape Porpoise, Maine
Church on the Cape is blessed to have been lead by a long history of compassionate, dedicated disciples of Jesus Christ.
Reverend Ho-Soon Han
2019 - 2022
The Reverend Ho-Soon Han served the the Church on the Cape from
July 1st, 2019 through April 17th 2022. A significant part of her service involved finding
innovative ways to keep the congregation together during the COVID-19 Pandemic
.
Dr. Rev. Pat MacHugh
2016 - 2018
The Reverend Pat MacHugh succeeded Pastor Ruth Merriam

on July 1st, 2016.
Dr. Rev. Ruth Merriam
2002 - 2016
The Reverend Ruth Merriam succeeded Interim Pastor Bill Gardei on July 1st, 2002. Ruth came to Cape Porpoise from North Central Massachusetts where she served two churches in Pepperell and Townsend (1996 - 2002).
Ruth earned a B.A. from Schiller International University, a Masters in Education from Lesley College, a Masters of Divinity from Yale Divinity School, and a Doctor of Ministry from Boston University (1987).
Prior to this assignment, she served in Everett, Massachusetts (1987-1993), and before that she served a 3-point charge in Madison, Bellingham, and Odessa Minnesota (1978-1983).
She worked with Mother Teresa in Calcutta for nine weeks. She has also participated in Volunteers in Mission projects in Puerto Rico, Nicaragua, the Dominican Republic, and in Dominica. Following the devastating 7.0 earthquake in Haiti, she led a mission group from our church that worked with Partners in Development at their clinic outside Port au Prince.
Her favorite pastimes include climbing and travel (for which she has an insatiable appetite). She was also the Chaplain of the Kennebunkport Fire Department, donning her fire helmet and driving with her flashing light 'on' when duty requires.
She and her husband, Dick, have been married for 28 years and now live in Brunswick, Maine.
Dr. Rev. David Kerr, Interim
2011
The Rev. Dr. David Kerr of York, Maine lovingly served as our Interim Minister during Pastor Ruth's Renewal Leave in 2011.
David is a retired UMC pastor who has been in ministry for 41 years. He has served as an Associate Minister at Southern Hills UMC in Lexington, Kentucky; as a pastor at The Mascoma Valley Parish in Enfield, NH, at St. James UMC of Merrimack, NH, First UMC in Portsmouth, NH, Wesley UMC in Concord, NH and at The Community Church in Byfield MA
He and Faye have been happily married for 50 years and they enjoy the families of 2 grown sons. To know the Kerrs is to love them. They have been so richly blessed with commitment, a passion to serve and a deep abiding love of Jesus Christ.
Rev. William P. Gardei, Interim

2000 -

2002
Preferring to be called 'Bill,' his first service at our church was October 29th, 2000. At that time, he was a retired United Methodist pastor of the New England Conference. He began his ministry 40 years ago in western Pennsylvania, came east to attend and graduate from Drew Theological Seminary and remained to serve churches in New York, Connecticut and New Hampshire.
His wife Gayle has been an active member of the First UMC of Portsmouth, N.H. They are parents of Lisa Angwin and Christopher Gardei and grandparents of Benjamin and Sara Angwin.
His presence was focused on walking the journey of faith with all who wished to do so through the love made visible in Jesus of Nazareth. It was a fruitful journey.
​
Rev. Sherwood Treadwell 1993 -1999
The Rev. Sherwood Treadwell lovingly lead our faith family through a challenging time ultimately championing the revival of Church on the Cape during his tenure.